Our long-term plan is to become a legal document one-stop shop. But we wanted to start with one thing, make it worthwhile to our clients and only then grow our product basket.
So, our first product at Ligalio is a privacy policy generator.
It took us 14 days to code our MVP. And we launched it in April 2022, two weeks before a startup demo day at the most prominent student business incubator in Latvia, where we won 3rd place in a pitching battle.
During those 14 days, we also got 19 registered and 6 paying customers.
However, it took us 7 months to prepare the legal algorithm for our MVP while we were working full-time jobs.
Here is how we did it (original founders having no coding skills).
How the Idea Was Born
The idea was born in September 2021 when my wife (lawyer and certified data protection specialist) created privacy policies for local clients in Latvia.
We discussed that lawyers can charge €1,000 or more for a privacy policy, and the process can take two weeks or more.
There is nothing wrong with using lawyers. However, when SMEs or startups find out they need a privacy policy for their website or app, they need it ASAP and ideally for a lower price.
So we decided our first product will be a privacy policy generator that eliminates the hassle for website and app owners, saves time and money, and offers a personalised solution (not a standard template).
Forming a Team
We quickly added the 3rd member to our team - a lawyer (and a good friend) with previous experience in LegalTech startups.
Now the hard part. None of us are developers. We need a technical co-founder. But we couldn't find one. Also, software development firms were either busy or out of our budget.
Building an MVP Without a Developer
We started building the logic of our product using a no-code tool. However, we quickly realised that we won't be able to make a functioning MVP this way and get the first paying clients. We also needed speed to stay motivated.
Positives
Built the logic behind the product
Negatives
Very little progress = low team morale
Limited functionality with no-code, no MVP yet
Joining a Business Incubator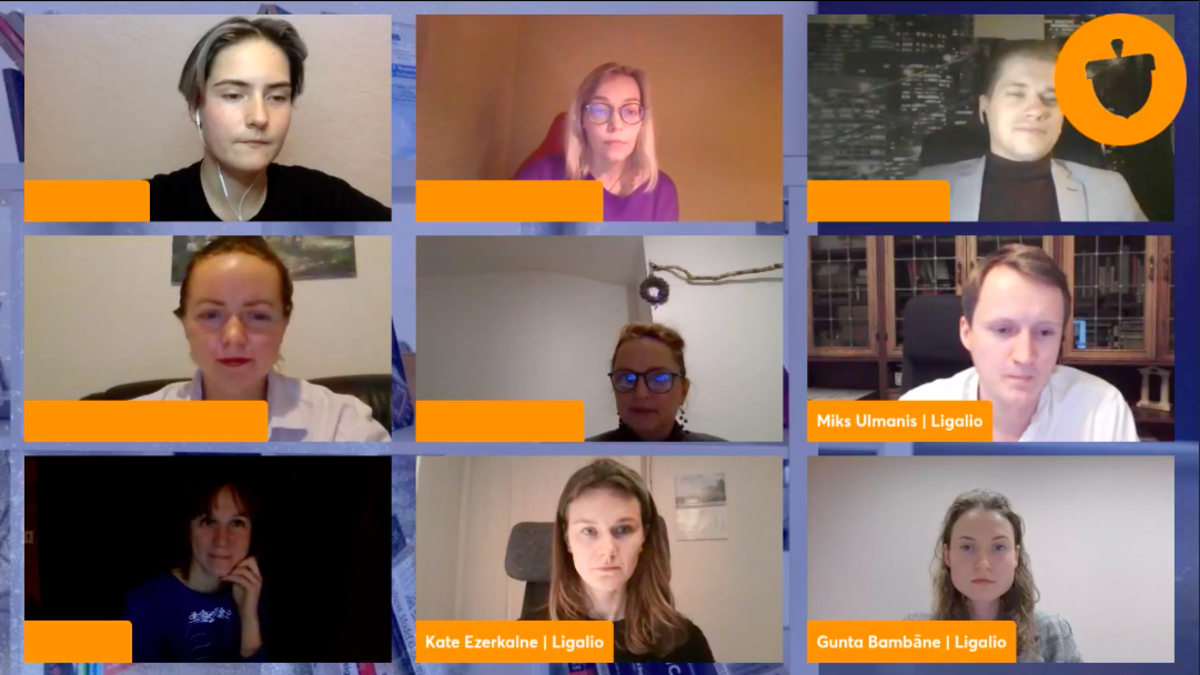 Initially, when we joined a local business incubator, it was purely for financial reasons. But we got much more.
Something that we did not expect was an interview with the incubator that was later posted online and on social media. This way, we received a few new backlinks from a reputable site and some organic traffic.
Positives
Experienced mentors helped us brainstorm new ideas
Deadlines set by the incubator to qualify for the financial grants boosted our progress and team morale
We could test our product on other businesses at the incubator
First few backlinks from a reputable website = improved SEO
In total, we received €5,700 in grants
There was one final deadline - demo day (with monetary prizes) where we needed to showcase our MVP. This helped us to focus on that date and speed up our road to the MVP.
Homework Done = Easier to Get a Developer
At this point, we already had:
product's logic ready
some success at the incubator, where we won financial grants
landing page designed
clear vision of what we need for the MVP
we received another grant with up to 80% co-financing for expenses
Now our idea was more attractive to developers. And we had some spending power with grants and co-financing opportunities.
This resulted in success. We found a developer within our personal network who agreed to join as an equity partner. It was 2 weeks before the demo day.
MVP Feature List
Once we had a developer, we set to work on our MVP.
This was our initial list of tasks:
Create a basic generator that allows exporting a privacy policy in HTML and TXT format
Add functionality according to the latest GDPR practice (mainly tables for personalisation)
Landing page with some basic design
Payments functionality
Blog with a few posts to start working on SEO
Sprint to The Pitching Battle
We had precisely 2 weeks to the demo day.
To speed things up, we hired another junior developer on Upwork. Together with our main developer, they coded the MVP in about a week. And then polished/tested it in another week.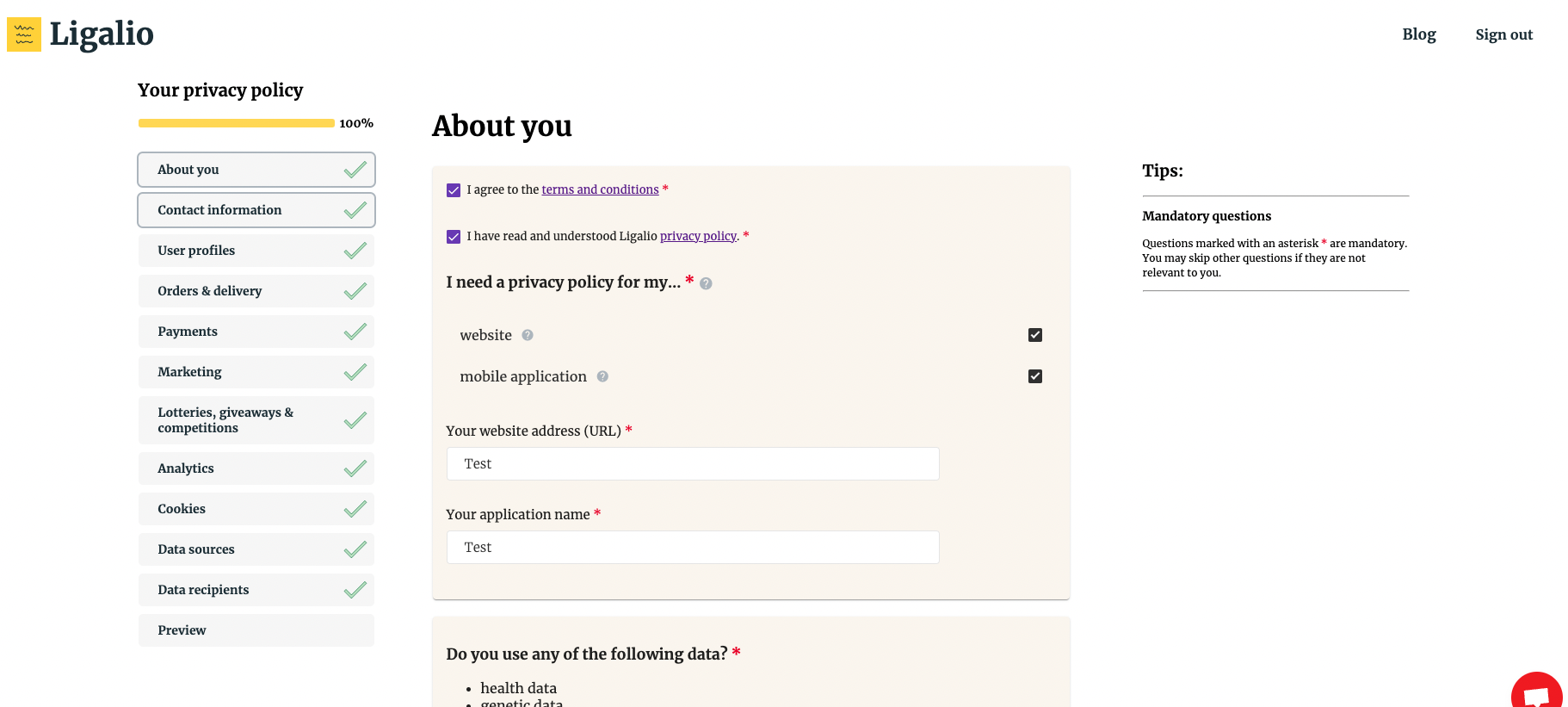 While we were building the MVP, we also started selling our product. We had to manually finish some parts of the privacy policies because they still needed to be coded. Our efforts resulted in 19 registered users and 6 paying customers when we presented on the demo day.
Needless to say, those were very productive 14 days for all of us.
Initially, we sold to founders that we personally knew and to other businesses at the incubator. No paid advertising.
10 Things That We Learned
If you have a technical startup, you need a technical co-founder.
If you need to find a technical co-founder, don't just approach with an idea. Do your homework first. This way your startup idea will be more attractive.
Sharing every win with the team can boost morale and keep everyone happy and motivated.
Unless you are building a super complex product, your MVP should be built in weeks.
Focus on a small set of users and their core problems when building your MVP. We focused on privacy policies for eCommerce.
Work in many small sprints. Don't allow two weeks to go by without a team update.
Set deadlines that will boost your progress. But not FAKE deadlines. Apply for a startup competition, or business incubator or sell a product you don't have. That will help you deliver faster.
Figure out the next most important thing and do it right now.
Don't be afraid to ask for help. You won't build a startup on your own.
When launching/selling MVP, it makes sense to do things that don't scale. That's how you will get your first paying customers.
---
Other Ligalio blog posts you may be interested in:
Is Google Analytics Illegal in the EU?
Google Play Store Privacy Policy Requirements
The Ultimate Privacy Policy Guide
---
If you need a privacy policy, check out our privacy policy generator! 🚀